Easy to Apply Loans for Small Business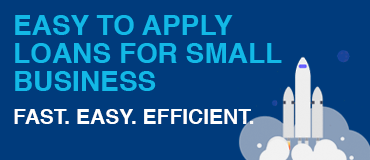 Easy to Apply loans for small business PLUS take advantage of the $30k Instant Asset Write-off before 30 June!
Fast. Easy. Efficient. Loans for Small Business.
Who said getting a small business loan has to be difficult?
You've probably heard in the media recently that the traditional banks want financial statements and lots of other information to make a decision on whether to lend to you or not. Despite APRA and other government agencies announcing an easing on credit conditions and interest rates, the fact remains that often it's not easy to obtain finance.
So, AustAsia Finance Brokers has been working hard looking for solutions for clients and have found one that's fast and easy and you may also be able to take advantage of the $30k business tax write-off*!
All it takes is ten minutes to apply, you get approval the same day and the money you need is in your account in under 24 hours* so you can get on with business, sooner.
Borrow between $5,000 and $250,000
Apply online in 10 minutes and be approved same day
Get your funds within 24 hours*
Terms from 3 to 24 months
* Terms and conditions apply.
You'll enjoy cashflow friendly repayments – daily, weekly or fortnightly – and a dedicated account manager to see you through from start to finish.
Why wait? Call AustAsia Finance Brokers today on (08) 9227 6300 or email to talk about a business loan to finance your next opportunity.