Quarterly Finance Newsletter & Update – September 2019 quarter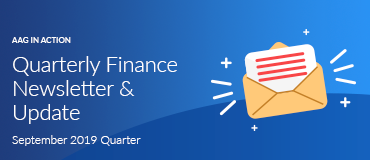 Welcome to the spring edition!
With the arrival of the warmer months traditionally comes an increase in property market activity. For those considering buying this season, in this edition we take a look at changes to credit reports, as well as revisiting the current home loan features you should be considering.
Finally, we've got some considerations to take into account should you be thinking of buying a property off the plan.
---
---