If you have found the perfect new home before you have sold your existing one, talk to the AAG Finance team about Bridging Finance to cover you until your home sells.
Bridging Finance, or bridging loan, is a short term loan to purchase the new home, even if you still have a mortgage on the existing property.
Our Brokers can help you find the best type of bridging loan to suit your circumstances by ensuring you understand the pros, cons, and risks associated with each before signing up.
For example, if you still owe $300,000 on your mortgage, and the cost of the new house is $800,000, you will have a short term loan with a peak debt of $1,1000,000. During the bridging period (the time until your house sells) your loan repayments are likely to change, which could be repayments on the peak debt or just the interest. All the net proceeds from the sell of your existing home go directly to the loan. So if the net proceeds are $500,000, the End debt on the loan becomes $600,000. The loan then operates as a normal mortgage with standard repayments.

See all of our Accredited Lenders
AustAsia Finance Brokers comply with the Federal Government's Best Interest Duty, ensuring that we always prioritise your best interests in everything we do.
Click below to see how we can help you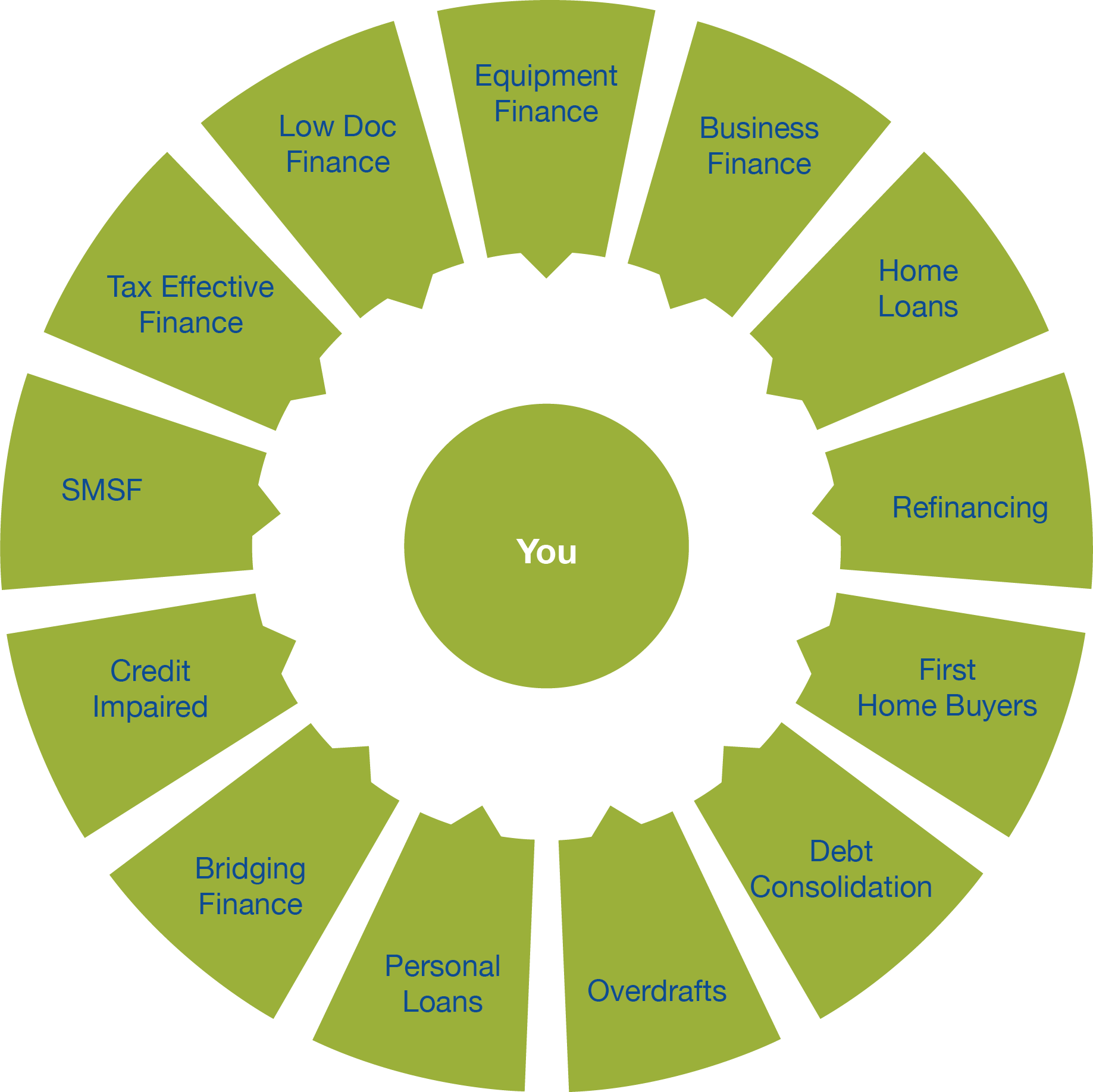 Equipment Finance (Personal & Commercial)
Personal Loans and Line of Credit
Non Conforming Loans and Credit Impaired