For commercial loans, there are solutions for small, medium and large-scale business operations. At AustAsia Group we work with the major banks and non-bank lenders to provide you with a suitable commercial loan to meet your needs. Whether you're a sole trader, small family business, mid-tier or large organisation, we're here to help. Be it starting a new business venture, expanding your existing business or looking at alternative funding options to compare to your current lender.
No matter what you're looking for, we can assist you not only with finance, but also to ensure that you have an effective tax and asset protection strategy in place. At AAG we want to make sure that your overall financial position has been considered.
Commercial Finance Services
Our highly experienced Finance Team would love the opportunity to assist you with any of your commercial finance needs, be it:
Business acquisition
Starting up a business
Purchasing commercial premises – owner occupier & investment
Financing working capital – including Invoice Finance
Debt consolidation
Management buyouts – provide funding to purchase a business by management and staff
Professional services buyouts/buy-ins – Funding to buyout an existing partner or buy-in to an existing professional firm, such as accounting practice, solicitors, financial planning businesses.
Review & refinancing of existing facilities
Bridging finance facilities
Development finance
Debtor finance
Overdrafts
See all of our Accredited Lenders
AustAsia Finance Brokers comply with the Federal Government's Best Interest Duty, ensuring that we always prioritise your best interests in everything we do.
Click below to see how we can help you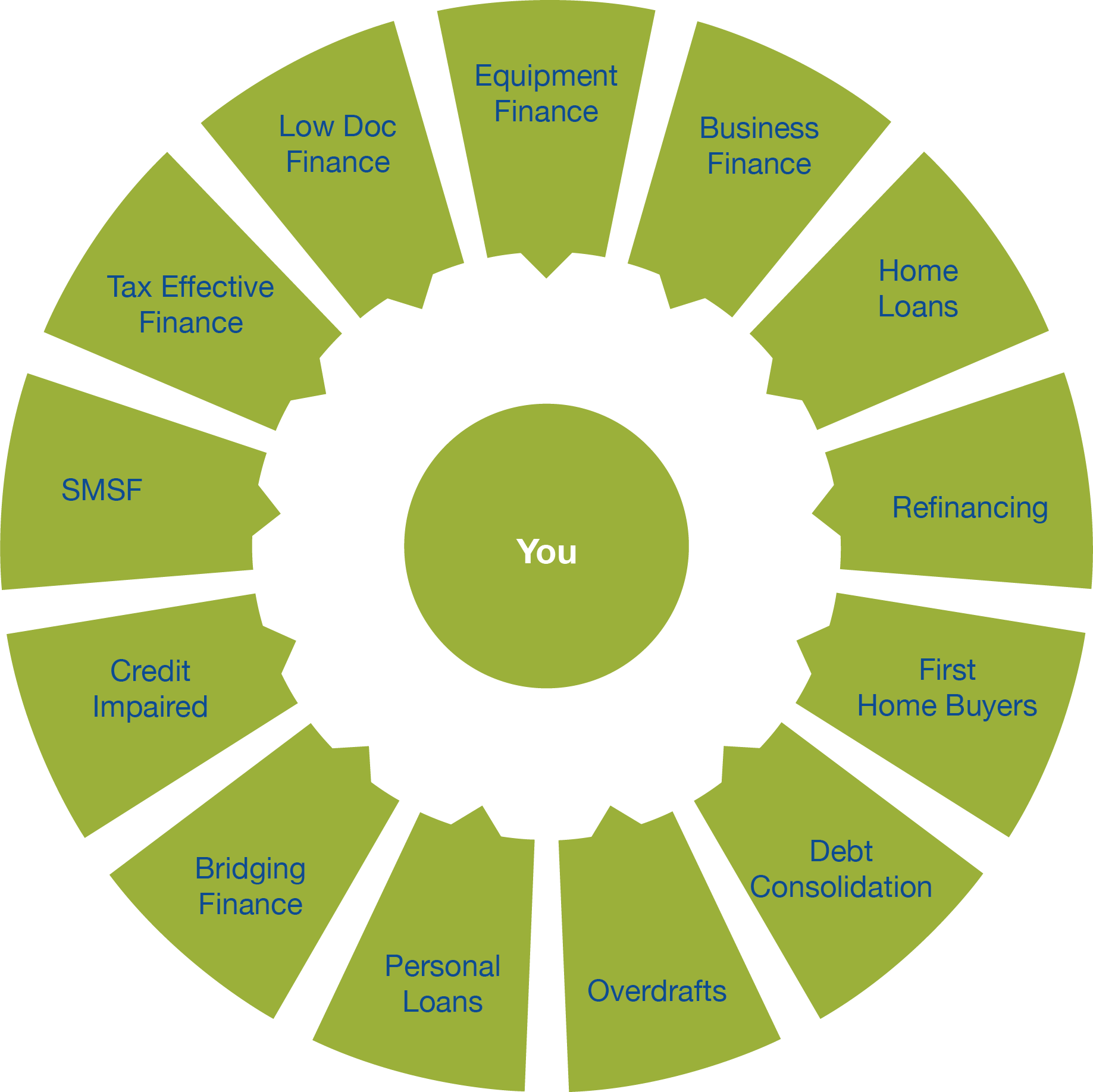 Equipment Finance (Personal & Commercial)
Personal Loans and Line of Credit
Non Conforming Loans and Credit Impaired