Whether you're buying a new property, refinancing or investing we're here to help. Our diverse panel of lenders means no matter what you're finance needs are, we can help you find a solution. We'll work with you not only to ensure you get the most suitable loan, but to ensure your 'financial house' is in order.
Below are just some of the many ways and loan types we can assist you with:
Investment Loans
Compare Loans
Fixed Rate Loans
Variable Rate Loans
Refinance Loans
Bad Credit Loans
Split Loans
Online Lenders
Construction Loans
Interest Only Loans
Non-Bank Lenders
Line of Credit Equity Loans
Low Doc Home Loans
Professional Package Loans
Non-resident lending – for people living and/or working overseas
Servicing or security guarantees
Non-conforming loans
Low deposit home loans
Bridging loans
Tax effective loans
Debt consolidation
If you're looking to purchase a house in the future or have recently put an offer in on a property – we're here to help. Our diverse panel of lenders means we can assist you in finding a lender and product that suits your individual needs. We'll work with you to determine how much you can borrow, the size of deposit you'll need, the most suitable lender & product as well as the best overall loan structure. We're here to help you every step of the way, from finalising an offer, choosing a lender, preparing and lodging an application all the way through to settlement.
Are you sure you've got the most competitive and suitable loan? Banks are constantly changing rates, products and policies. So too are your needs and circumstances, which is why we believe it's essential to keep an eye on your Home Loan.
Reviewing your home loan can save you thousands of dollars a year in interest payments, money in your pocket instead of the banks, or maybe for that dream holiday, like Rhonda & Ketut…
We can help you to not only check that you're getting the most competitive rate but to also ensure that your loans are still structured in the most tax-effective manner. We often find that as people's employment and income circumstances change, they don't consider how it might affect their existing loans. That's where we can help. Our experienced team will not only review your loan in terms of rate and product but also check that from a tax perspective you've got the most effective structure.
So give us a call for a no-obligation quote, you may just be surprised at what we can do to help you.
See all of our Accredited Lenders
AustAsia Finance Brokers comply with the Federal Government's Best Interest Duty, ensuring that we always prioritise your best interests in everything we do.
Click below to see how we can help you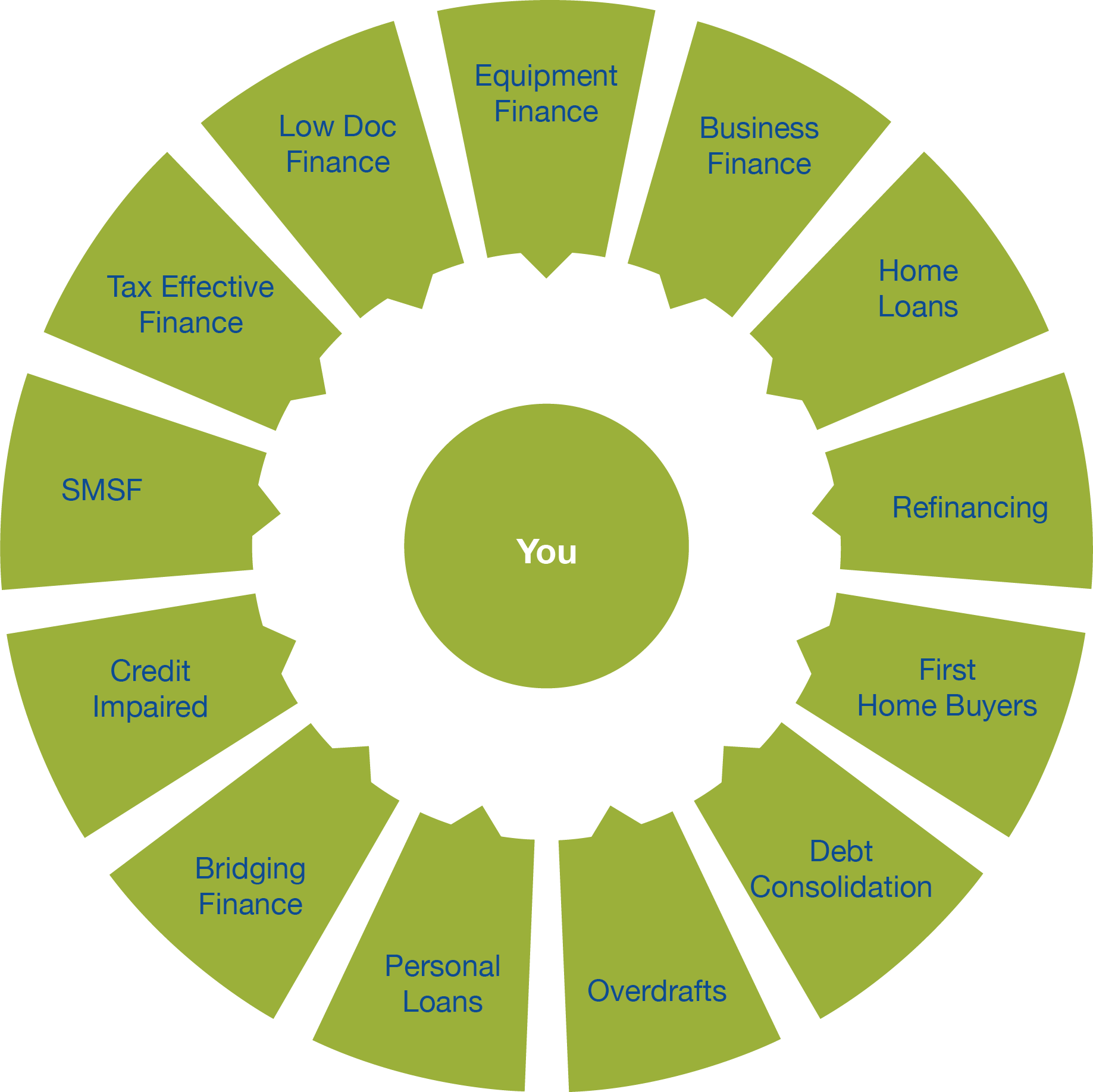 Equipment Finance (Personal & Commercial)
Personal Loans and Line of Credit
Non Conforming Loans and Credit Impaired
View and download these PDF Guides for more information.