If you have been refused a loan because you do not fit a bank's standard loan criteria due to having impaired credit, the AAG Finacial team assist you with applying for a Non-conforming Loan.
What is a Non-Conforming Loan?
Non-confirming home loans are designed to assist people who don't meet the standard lending criteria of major banks and lenders. Non-confirming loans are similar to a standard home loan in that they can be used for owner-occupied or investment purposes. Depending on the lender and product, they can offer the choice of fixed or variable repayments, offset accounts, redraw facilities and option of making extra or lump sum payments. The main point of difference between a non-conforming and a standard home loan is the interest rate and fee structure. Due to the increased perceived risk by lenders, these loans tend to attract higher interest rates and fees.
Our Finacial team can help with any of these types of circumstances:
Started a new business or are self-employed and do not have sufficient proof of income
People/businesses with outstanding debt to the ATO
Unstable or irregular income
New migrants
Retirees
Bad credit history or have previously been declared bankrupt
People who have recently changed employment
People looking to consolidate existing debt – personal loans, credit cards etc.
Considered high risk due to events such as divorce, long term/serious illness or failed business
Do not have the required deposit, or you are using money from a gift or inheritance
Our loan experts have the knowledge to help you with your financial affairs, to reduce your risk profile and to get you the lowest interest and fees on your loan. Plus we will formulate a repayment plan tailor-made to your circumstances.
See all of our Accredited Lenders
AustAsia Finance Brokers comply with the Federal Government's Best Interest Duty, ensuring that we always prioritise your best interests in everything we do.
Click below to see how we can help you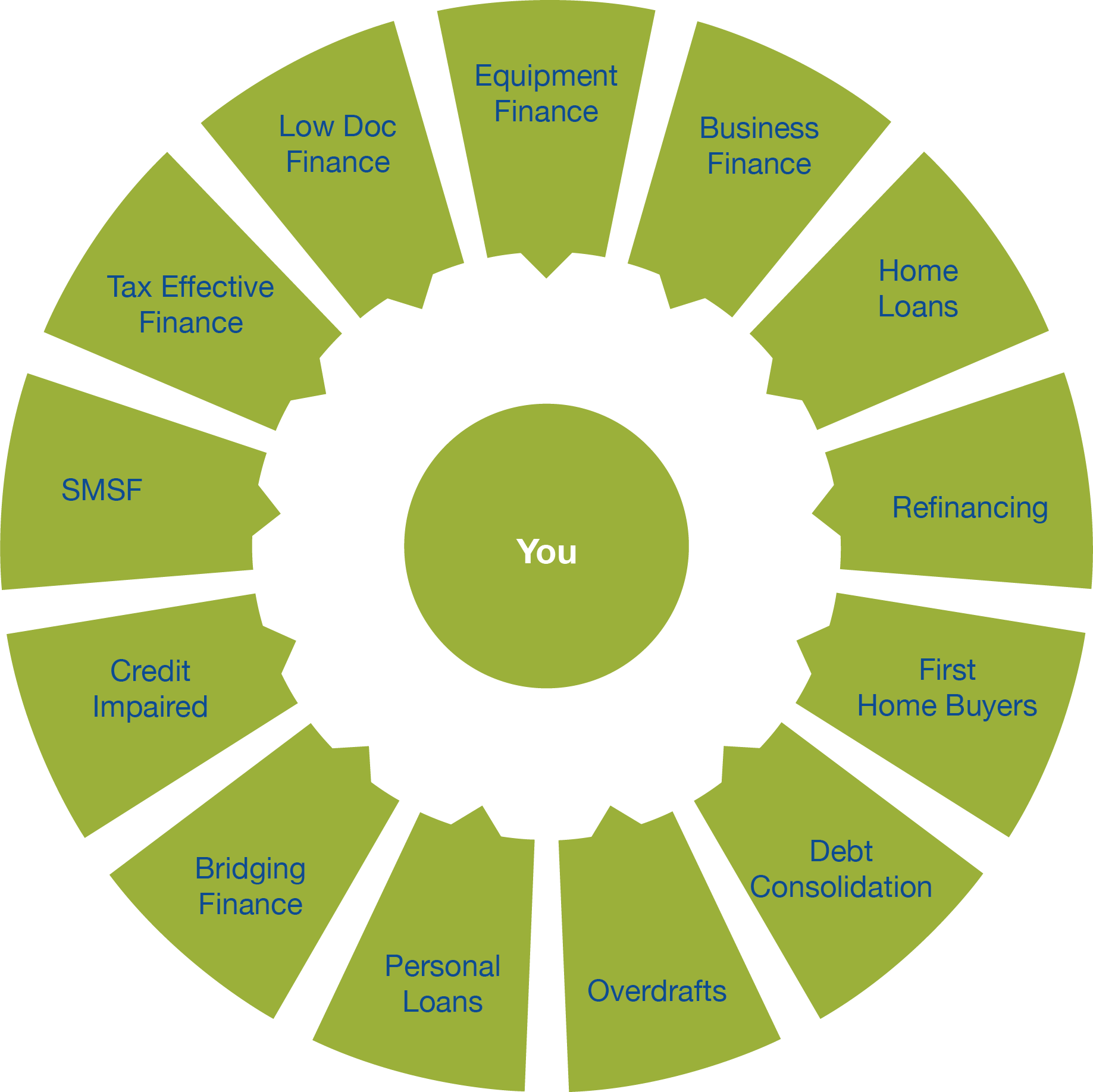 Equipment Finance (Personal & Commercial)
Personal Loans and Line of Credit
Non Conforming Loans and Credit Impaired