For times when your business bank account balance gets low, and you have bills that can not be put off, having an overdraft facility will give you access to pre-approved credit when ever required. This means you will not worry about payments not being honoured because of insufficient funds, or receiving large fees from the bank. At Aust Asia Group, we can set up an overdraft account that suits your requirements . 
If you bank account has a balance of $500, and you make a purchase of $750, $500 will be taken from the savings account, and $250 will be taken from the overdraft account.
When you deposit money into your account, the overdraft will be paid off first, then the rest of the funds will go to your account. So for example, you deposit $1000 into the account, after the $250 overdraft is repaid, $750 will go into your account.
See all of our Accredited Lenders
AustAsia Finance Brokers comply with the Federal Government's Best Interest Duty, ensuring that we always prioritise your best interests in everything we do.
Click below to see how we can help you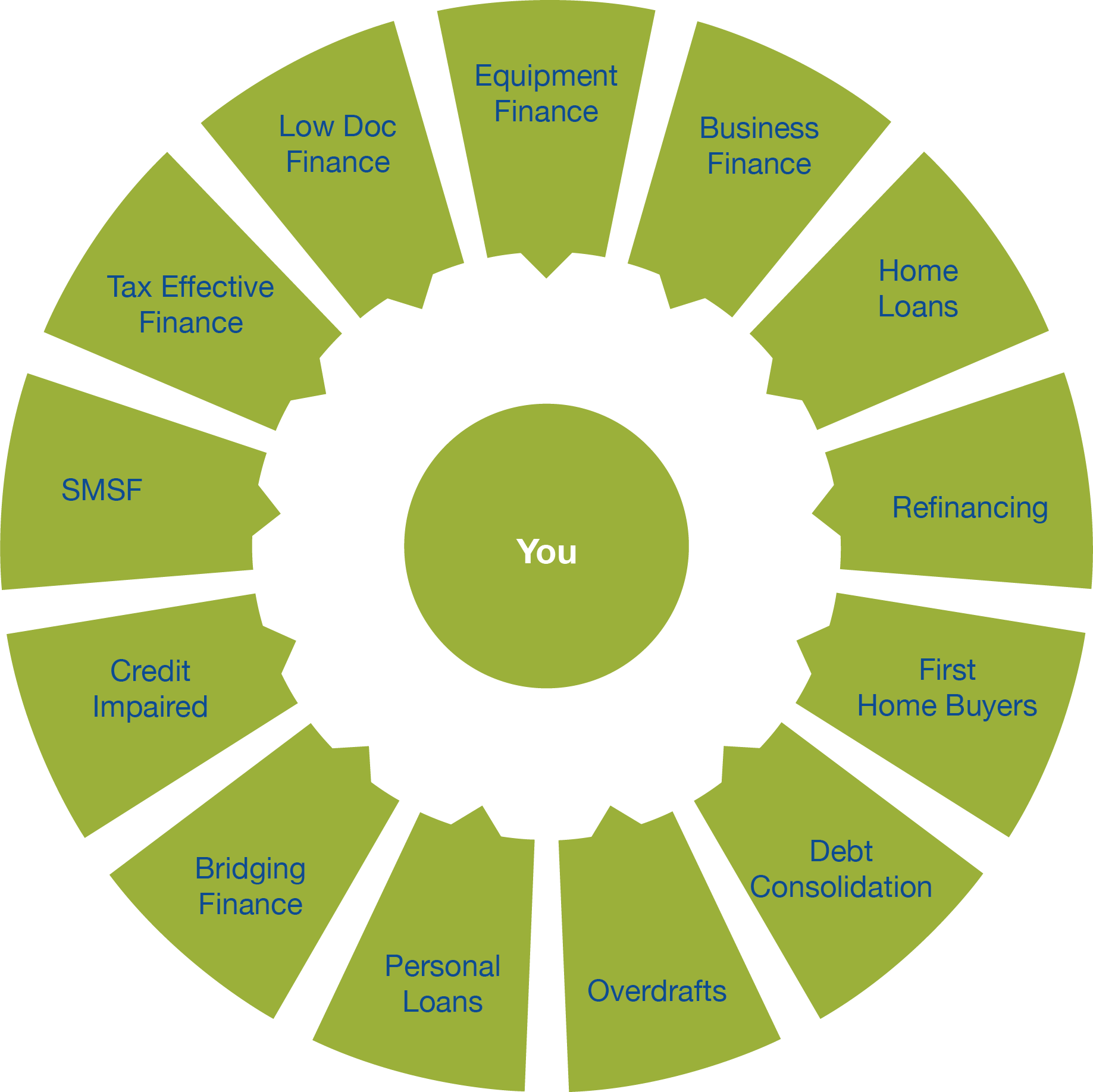 Equipment Finance (Personal & Commercial)
Personal Loans and Line of Credit
Non Conforming Loans and Credit Impaired