Aged Care can be complex with industry regulations, dealing with Centrelink, processes and costs. With this major life change occurring, completing confusing paperwork is the last thing you want to be doing.
We specialise in helping you with your parents and/or personally.
Aged Care and CentreLink Services
At AustAsia Group we can assist you with:
Reviewing assets and completing the complex Centrelink aged care forms;
Reviewing aged care costs. There are many types of fees you may be asked to pay, including accommodation payments, basic daily fee, means-tested care fee, and other extra service fees;
Constructing a detailed cash flow budget, identifying income streams available, and expenses for the next 12 months. This provides you a full picture of your financial – including anticipated aged care expenses;
Assisting in selecting the optimal fees package based on your needs your cash flow;
Consolidating bank accounts from multiple institutions into one central bank account, then have all income sources paid into this account, so all expenses can be paid from this single account, to keep things simple;
Dealing with medical bills and any other expenses;
Structuring your financial affairs to minimise future means-tested care fees; and
Providing investment advice, if needed.
Click below to see how we can help you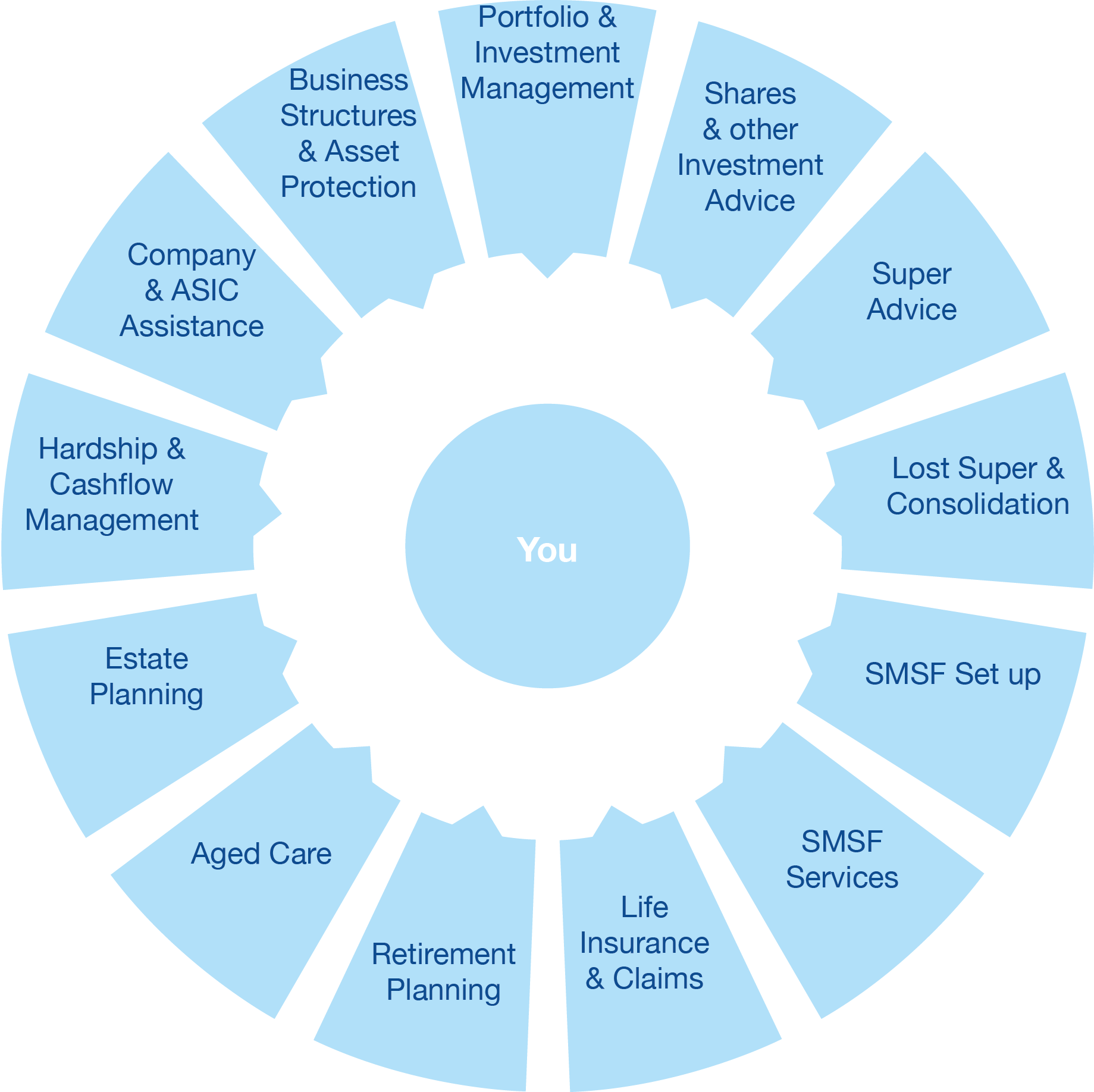 Portfolio & Investment Management Service and Advice
Shares & Other Investment Advice
Super Consolidation and Lost Super Assistance
Self Managed Super Fund (SMSF) Set Up
SMSF Administration Services
Life Insurance Advice and Claims Assistance
Retirement Advice and Planning
Aged Care and CentreLink Services
Estate Planning and Death Benefits
Financial Hardship and Cashflow Management
Company Maintenance and ASIC Assistance
Business Structural Advice and Asset Protection