At AustAsia Group, we are also able to assist you with Structural advice, including determining the correct ownership structure, business structure advice and making sure your assets are protected in case something was to happen. Careful consideration needs to be made as a number of factors go into determining what structure is right for you. The right structure is crucial to succeeding in an increasingly complex business environment.
Asset Protection Services
Asset protection is a major factor to consider when deciding on your business structure. With structures such as sole traders or partnerships, it is more complex to separate the business assets from those of your own. In contrast, utilising a company structure can afford greater asset protection as it provides clarity on the separate assets of the business from your personal assets. This is particularly important if the business becomes unable to pay its creditors in ensuring your personal assets are not at risk.
Our consulting team are experts in this area and will be able to assist you with providing such advice.
Company Registration Services
The structure you then proceed with can be set up byAustAsia Group. From the
ASIC registration of the company
, to the
ABN application
for the related trust, we can do it all for you. We will work closely with a number of team to complete the set up of companies, units trust, discretionary trusts, child maintenance trusts, as well as assistance with upgrades of existing deed and company constitutions to make sure everything is up to date with legislation.
If this is something you believe AustAsia can assist you with please contact us.
Click below to see how we can help you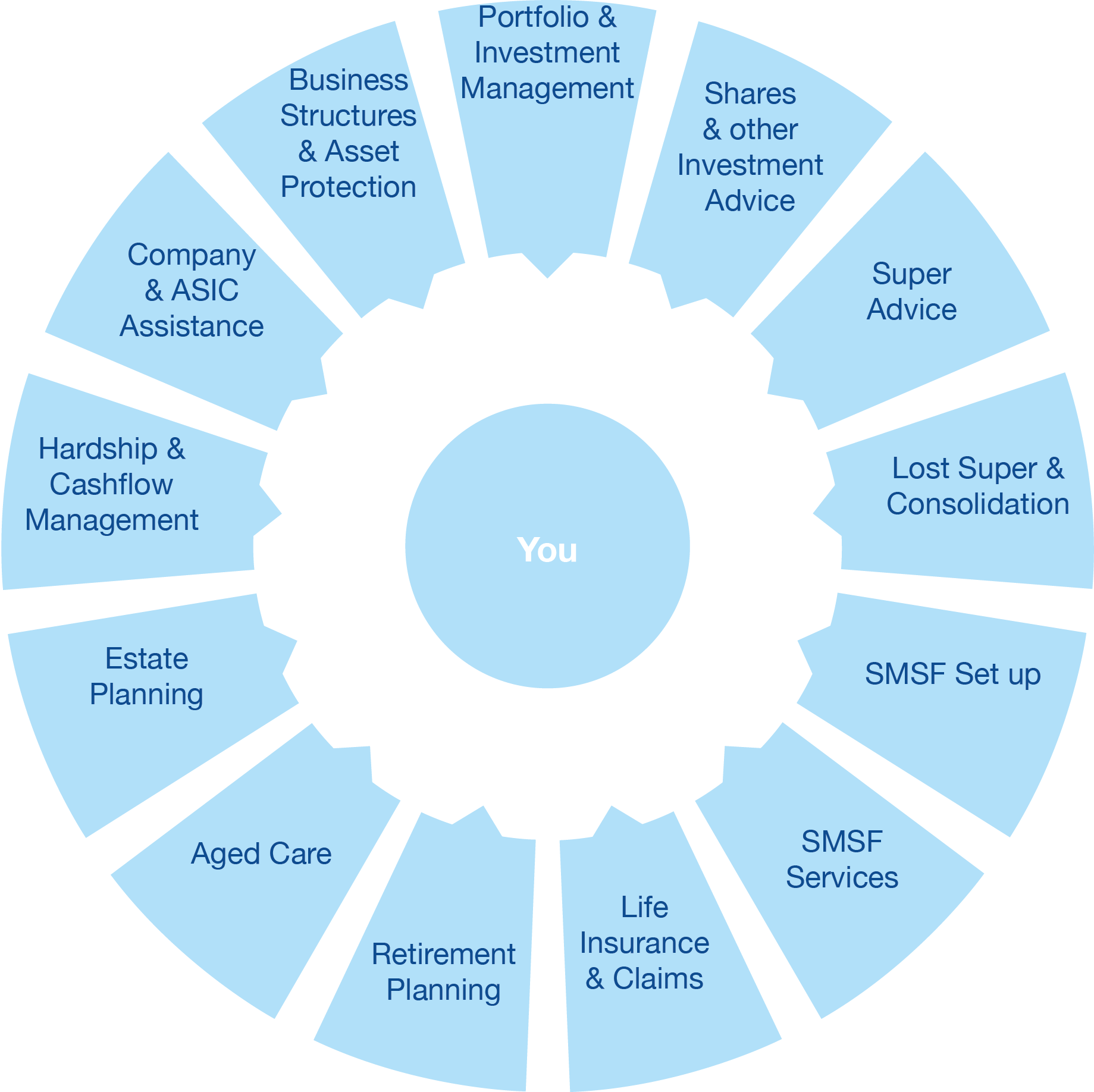 Portfolio & Investment Management Service and Advice
Shares & Other Investment Advice
Super Consolidation and Lost Super Assistance
Self Managed Super Fund (SMSF) Set Up
SMSF Administration Services
Life Insurance Advice and Claims Assistance
Retirement Advice and Planning
Aged Care and CentreLink Services
Estate Planning and Death Benefits
Financial Hardship and Cashflow Management
Company Maintenance and ASIC Assistance
Business Structural Advice and Asset Protection