The ongoing administration for a company is something AustAsia Group can help with. Being your ASIC Registered Agent and Registered office, means we can act as intermediaries between you and ASIC, helping you meet your regulatory and lodgement obligations.
We handle a large number of companies, so we are familiar with the requirements of the Corporations Act and dealing with ASIC in general, so you don't fall foul of the ASIC, which can often result in harsh penalties.
Registered Office Services
We provide the following services:
Maintain your company's corporate registry details on ASIC, using EDGE approved software;
Download ASIC Company Statements, ASIC Invoices and Company Minutes/Resolutions;
Ensure that the company statement has been reviewed and the company remains solvent each year;
Lodge any changes to company details, as advised by you, and prepare all related ASIC documents during the year at no additional cost;
As we are the Company's Registered Address, we ensure that you comply with ASIC's Registered Office requirements, such as:
° Our office is open the hours as required by ASIC; and
° We provide storage for the Company's Register (including all required ASIC documentation).
Reduce your company's administrative burden and help you avoid ASIC late fees and penalties; and
Liaise with ASIC as and when required.
Frequently Asked Questions
What is a Registered Office Address?
An Australian company must have a registered office to that is open during business hours. A Registered Office must receive correspondence and does not need to be the same as the company's principal place of business, but it cannot be a post office box.
What is an ASIC Registered Agent?
An ASIC Registered Agent facilitates and streamlines submission of documents for lodgement to the registers maintained by ASIC and the receipt of notifications from ASIC about the annual review obligations of registered Australian companies. An ASIC registered agent is the person that is authorised by registered Australian companies to submit documents to ASIC, may receive notifications on behalf of the company and may provide other administrative services to businesses.
Click below to see how we can help you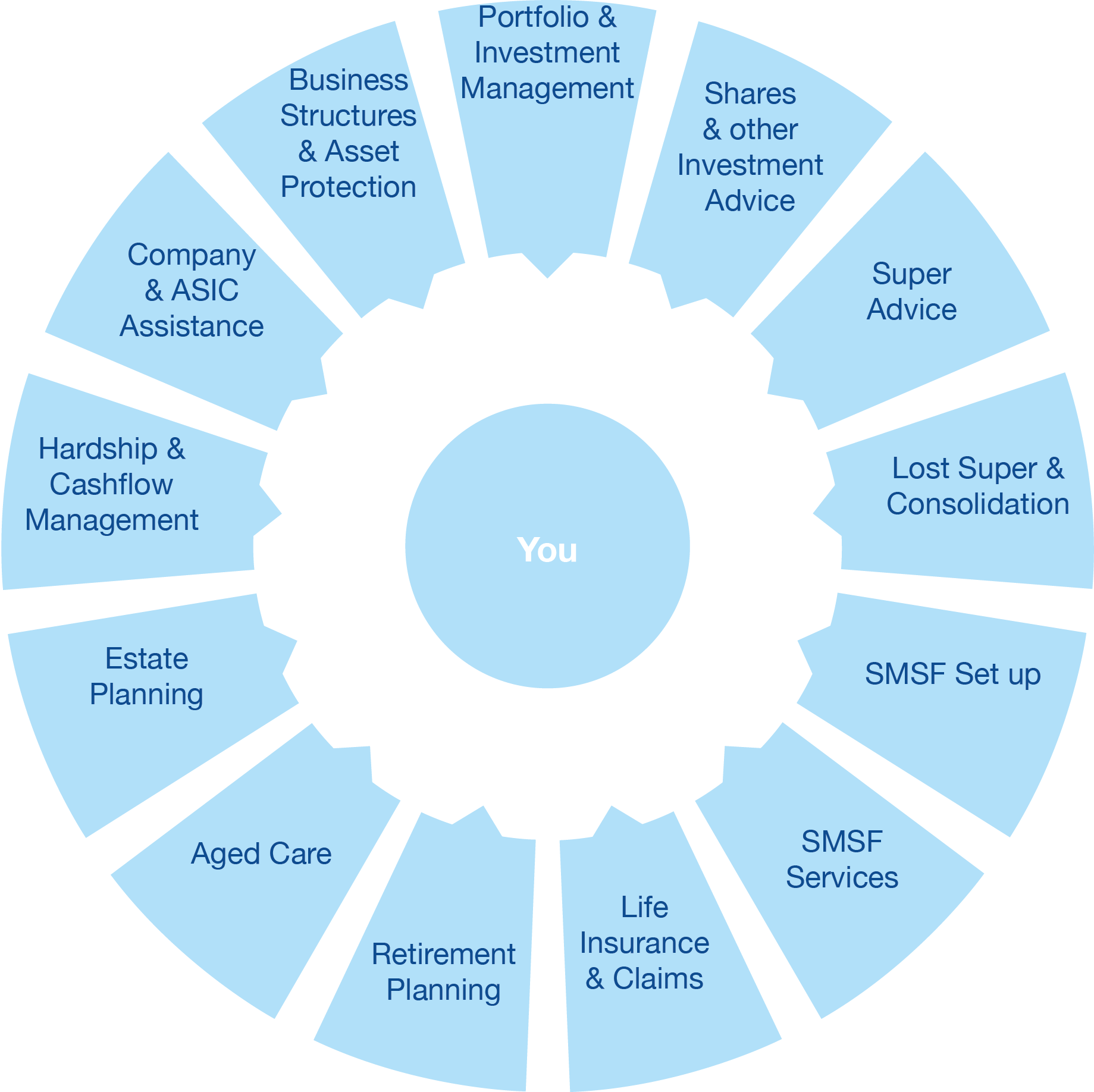 Portfolio & Investment Management Service and Advice
Shares & Other Investment Advice
Super Consolidation and Lost Super Assistance
Self Managed Super Fund (SMSF) Set Up
SMSF Administration Services
Life Insurance Advice and Claims Assistance
Retirement Advice and Planning
Aged Care and CentreLink Services
Estate Planning and Death Benefits
Financial Hardship and Cashflow Management
Company Maintenance and ASIC Assistance
Business Structural Advice and Asset Protection