Estate Planning is more than just about having a Will. We recommend you have a good estate plan in place to ensure the management of your complete financial affairs executed effectively. This is something our Legal team can assist you with.
When putting your estate plan together your super also needs to be reviewed to make sure you have nominations in place to make sure your super be distributed how you want it to. As your super is managed by the trustee of the fund, the trustee will be the one who will be distributing your Super. Whether you have a Self Managed Superfund or Retail/Industry/Wrap Super account, you need to make sure you have an updated nomination in place on your Super account.
At AustAsia Group we can assist you with:
Discuss with you the options for your Supers Binding Death Nomination (BDN);
Help with all documents you require to update or amend your current nomination;
As SMSF specialists, we can assist you with incorporating sophisticated estate planning, including specific bequests, lumps sums, and reversionary pensions for your SMSF funds.
As your Superannuation fund may become one of your biggest assets as you get older, making sure it is going to the right people in the most tax effective way, is very important.
Click below to see how we can help you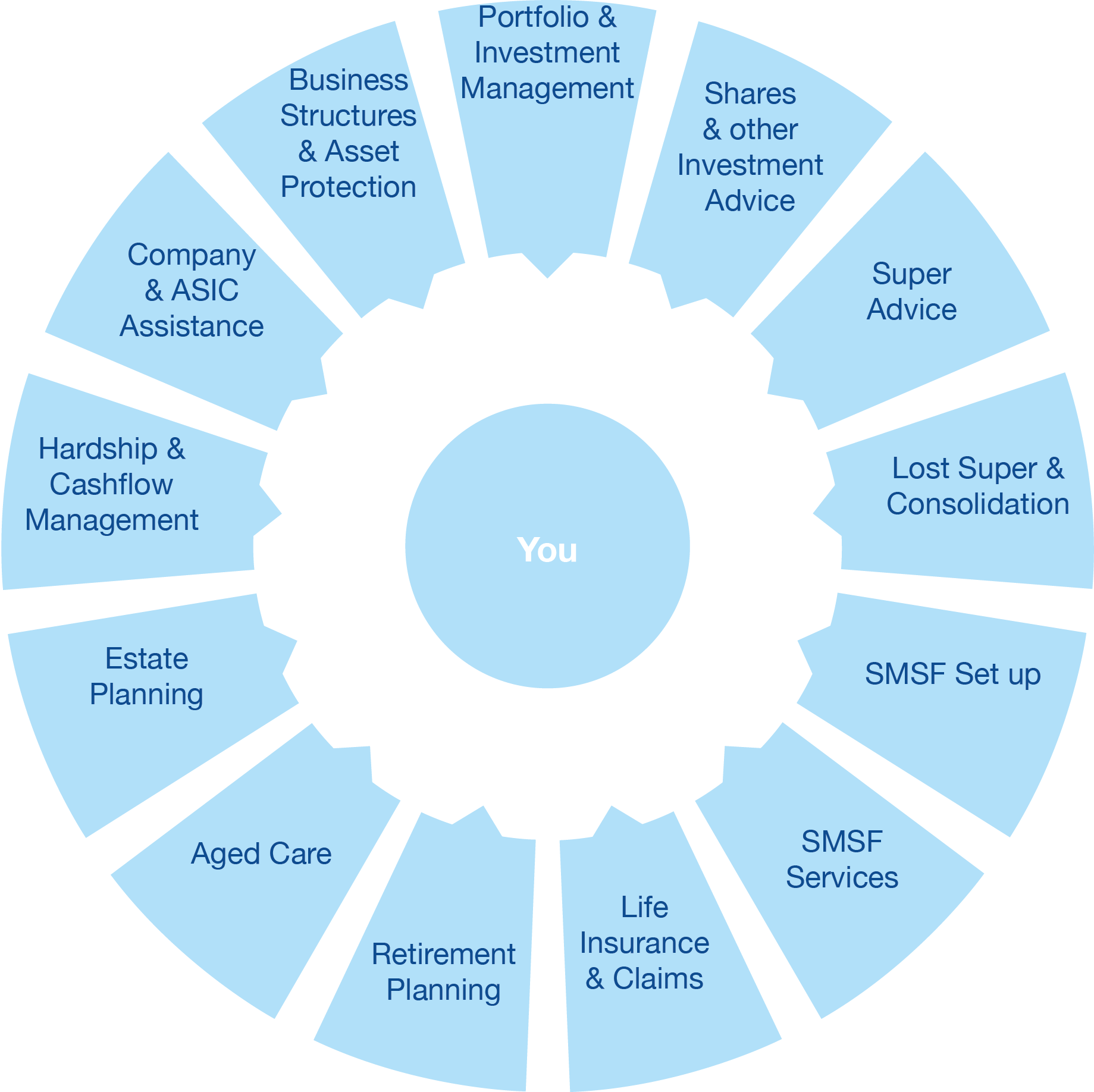 Portfolio & Investment Management Service and Advice
Shares & Other Investment Advice
Super Consolidation and Lost Super Assistance
Self Managed Super Fund (SMSF) Set Up
SMSF Administration Services
Life Insurance Advice and Claims Assistance
Retirement Advice and Planning
Aged Care and CentreLink Services
Estate Planning and Death Benefits
Financial Hardship and Cashflow Management
Company Maintenance and ASIC Assistance
Business Structural Advice and Asset Protection