Sometimes life can be tough. Especially if you have experienced financial stress as a result of unexpected life events such as redundancy, reduction of income, illness or injury, relationship separation or disease outbreak. You are not alone. We can help in a range of situations by helping you manage your financial stress and get you back on track.
At AustAsia Group we can assist you with:
Reviewing your current debts and liaising with the relevant parties to lodge hardship applications, get payment holidays, set up a payment plans and consolidate your debts;
Negotiating with creditors to get a reduction in the amount that you owe. We are very successful in getting the creditors to accept a lesser amount in full and final settlement of the debt, which can save thousands of dollars;
Reviewing your cash flow and monthly budget so you can see where you are at now, and what is coming in the future, to help you plan;
Setting up a central bank account in your name, to be managed by AustAsia Group, which can then be used to pay expenses and receive income;
Consolidating all other bank accounts from multiple institutions into this one central bank account, to make it simpler;
Monitoring your income and expenses to make sure everything is received and paid on time; and
Work with you to improve your credit rating to improve your future financial health.
Let AustAsia Group assist you, so you can get on with enjoying life and start a planning for your future.
Click below to see how we can help you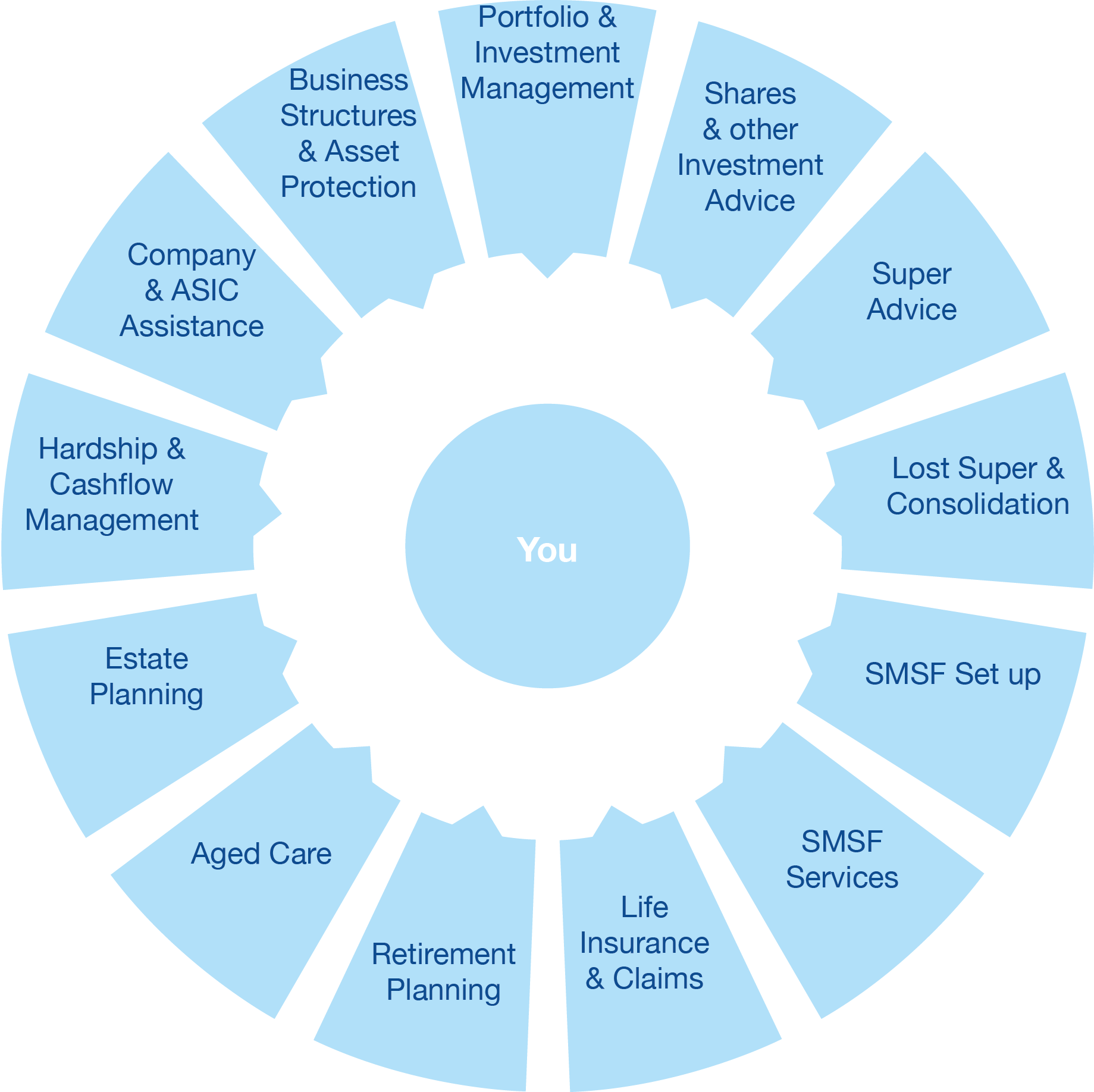 Portfolio & Investment Management Service and Advice
Shares & Other Investment Advice
Super Consolidation and Lost Super Assistance
Self Managed Super Fund (SMSF) Set Up
SMSF Administration Services
Life Insurance Advice and Claims Assistance
Retirement Advice and Planning
Aged Care and CentreLink Services
Estate Planning and Death Benefits
Financial Hardship and Cashflow Management
Company Maintenance and ASIC Assistance
Business Structural Advice and Asset Protection