Premium Investment Portfolio Service
Tired of running your own investments and dealing with share registries?
Need help choosing your investments or administering them?
Don't have the time or prefer to be doing other things?
Why not join our PIPS Service
Portfolio Administration Services
Have you had enough of chasing statements relating to your investments or simply do not have time to administer your portfolio, then AustAsia is here to help. Managing your investments can be time consuming with having to receive multiple documents from registries, tracking share holdings, making sure you are receiving dividends in to you bank account and working out your cost bases.
At AustAsia Group we can:
Change the address for your investments to be here at AustAsia Group so that we receive all your correspondence and paperwork;
Collect and record investment information (share trades, dividend and interest payments etc);
Send you any corporate actions (entitlements and share purchase plans) with the key information so you can make it easier for you to make a decision. We will take care of all the relevant paperwork and lodge directly with the share registry;
Supply you with regular reports which help you monitor your investments and portfolio valuation to meet your needs;
Assist with providing all information directly to your accountant.
This means that you continue to maintain control over your investment decisions whilst outsourcing the professional administration of your portfolio to AustAsia Group.
Click below to see how we can help you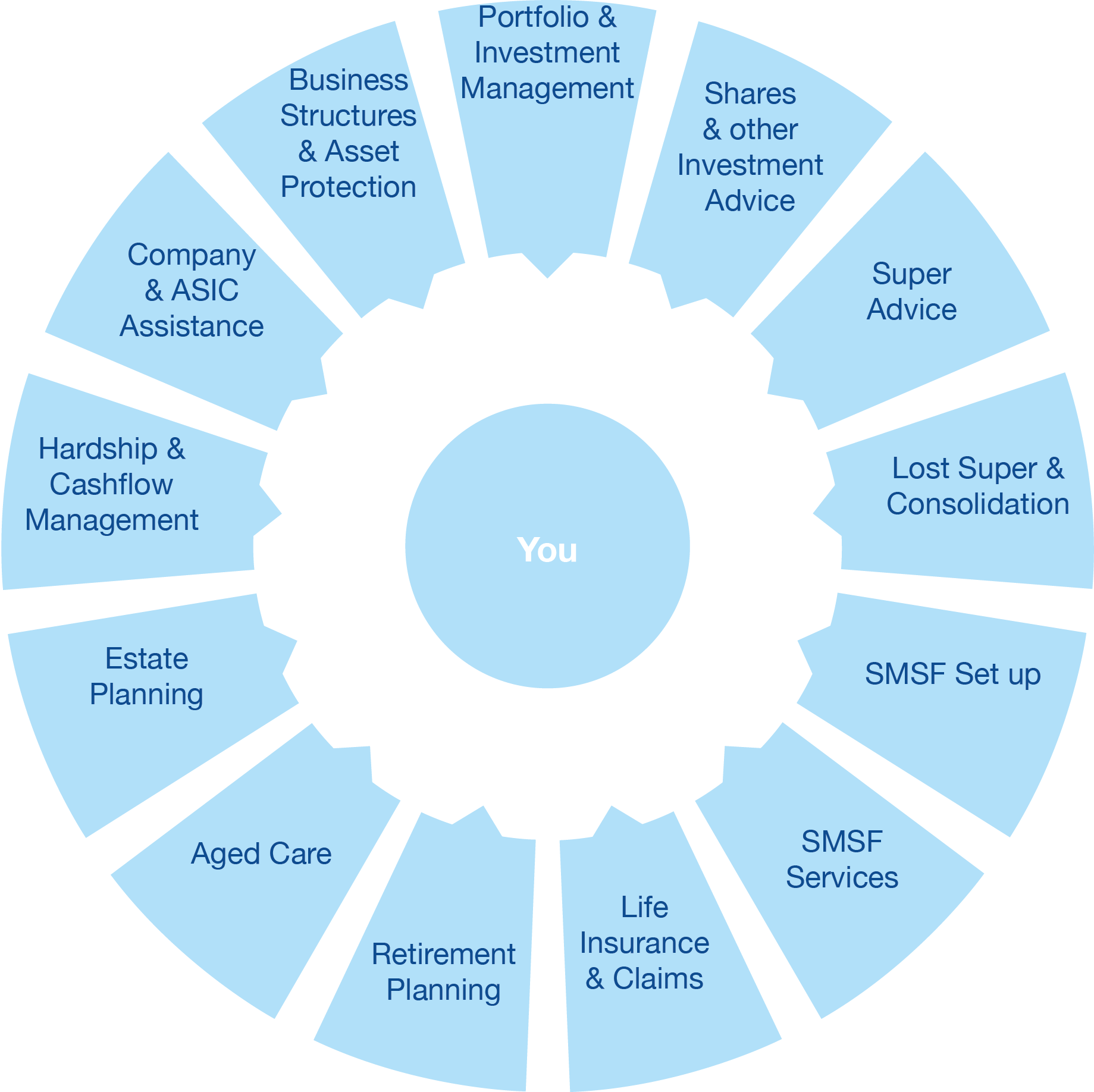 Portfolio & Investment Management Service and Advice
Shares & Other Investment Advice
Super Consolidation and Lost Super Assistance
Self Managed Super Fund (SMSF) Set Up
SMSF Administration Services
Life Insurance Advice and Claims Assistance
Retirement Advice and Planning
Aged Care and CentreLink Services
Estate Planning and Death Benefits
Financial Hardship and Cashflow Management
Company Maintenance and ASIC Assistance
Business Structural Advice and Asset Protection