At AustAsia Group we can assist you with your investments across all of your entities including personal, retail superannuation, family trust and Self Managed Superannuation Funds. We can assist you in investing in Director Shares, Managed Funds, Term Deposits and Exchange Traded Funds.
When providing advice we have an old saying: Turnover and sales are vanity, profit is sanity, but cashflow is always king. We concentrate on the cashflow of the company from the underlying business, to provide ongoing dividend income. We can then use the pool of cash accumulating from dividends to purchase other equities at the right price.
At AustAsia Group we can assist you with:
Individual share selection and portfolio construction tailored to meet your specific investment objective.
Share portfolio implementation;
Share registry Assistance to make sure you records are up to date;
Investment Mail House – we can receive your investment related mail and have it ready for you when required at tax time;
Cost Base analysis and Share transfers between entities; and
Flexible Investment portfolio review services.
Direct Share Market Access
We have direct share market access with Canaccord Genuity (formerly Patersons Securities). This means when we buy or sell, we know the exact price. AustAsia Group is charged for the live market Iress License, trading and reporting platform, Contract Notes, linking of Research and other expenses relating to placing, execution and reporting of orders, trades and portfolios, and receive a share of the brokerage from Canaccord Genuity.
So, whether or not you take an active interest in share markets, we can help you.
Click below to see how we can help you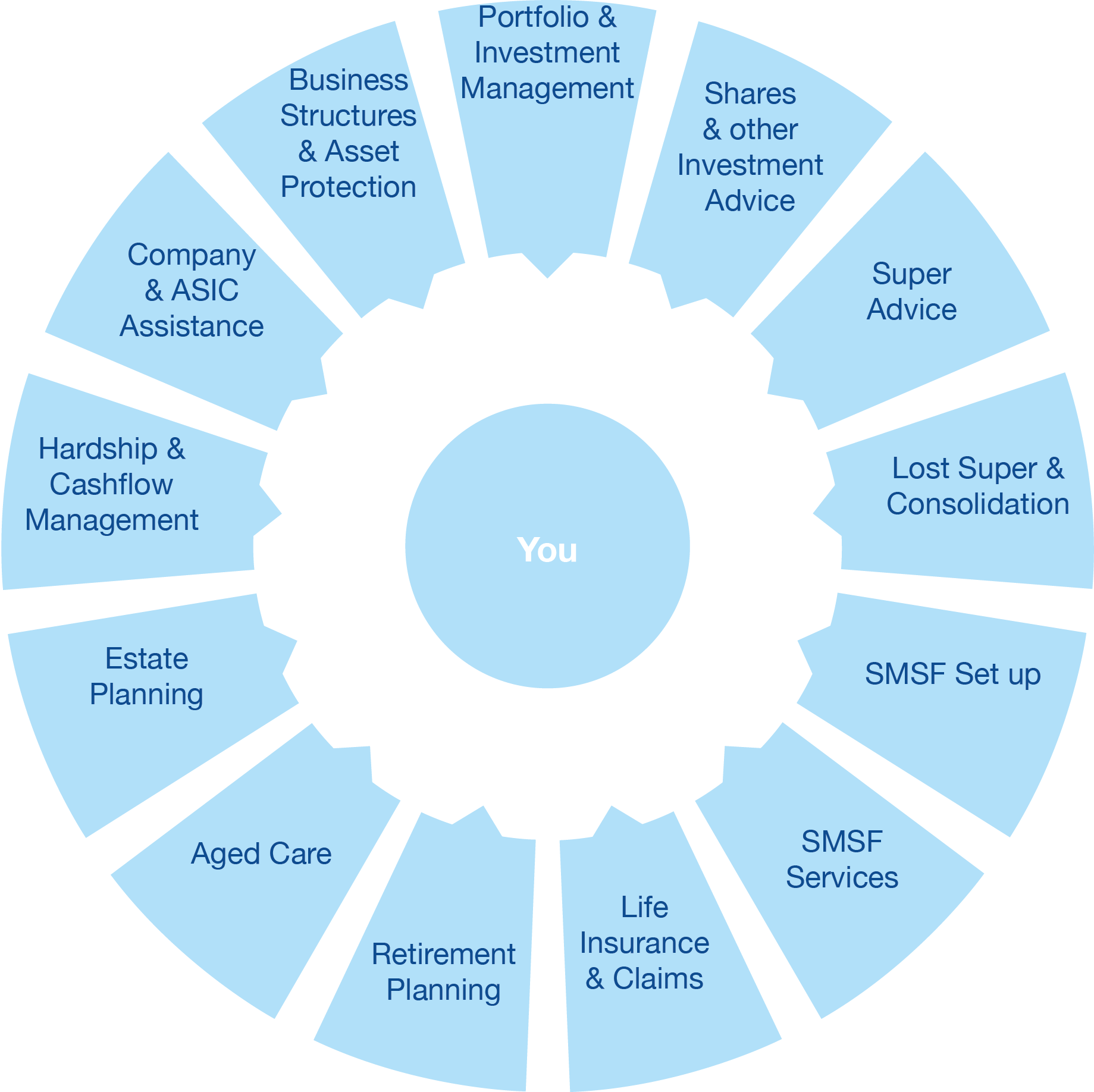 Portfolio & Investment Management Service and Advice
Shares & Other Investment Advice
Super Consolidation and Lost Super Assistance
Self Managed Super Fund (SMSF) Set Up
SMSF Administration Services
Life Insurance Advice and Claims Assistance
Retirement Advice and Planning
Aged Care and CentreLink Services
Estate Planning and Death Benefits
Financial Hardship and Cashflow Management
Company Maintenance and ASIC Assistance
Business Structural Advice and Asset Protection