If you are someone that has several super accounts as a result of changing jobs over time, and you just cant seem to track them all down, then you have come to the right place for advice.
You may not be sure exactly what you have and what specific insurance is offered. In the meantime, you are unnecessarily paying multiple fees and charges, which would deplete your super, and then eventually reduce pension available for your future retirement.
Super Consolidation Services
To consolidate your super accounts, AustAsia Group will be here to help you out with:
Comparing the fees, charges and features amongst several super providers and recommend the most competitive one for you;
Set up/retain a Super account to be the central place to manage your super;
Rollover fully or partially your multiple super accounts into the central super account.
Review your current overall financial situation and prepare relevant insurance quotes or organise the transfer of insurance ownership if applicable; and
Review the investments within your super. 
Lost and Unclaimed Super Services
With new legislation requiring Super funds to report and transfer inactive low-balance super accounts to ATO starting from 1 July 2019. you may have some super that is sitting with the ATO. If your superfund has not been able to contact you, or they haven't received any contribution, or rollover funds in the last five years, they will report you as a lost member to ATO and you super may be transferred to ATO afterwards as unclaimed super.
At AustAsia Group we can:
Register ourselves as your tax agent, then liaise with ATO on your behalf;
Complete relevant forms required by ATO to search for lost super/get unclaimed super back;
Follow up with ATO on the progress and follow up for you;
Monitor your Super accounts in the future and keep in touch.
Once you retire, your superannuation may be your biggest asset. Making sure it is all in the one place will give you piece of mind that you know you super is being taken care of.
If this is something you would like some more information on, please contact us.
Click below to see how we can help you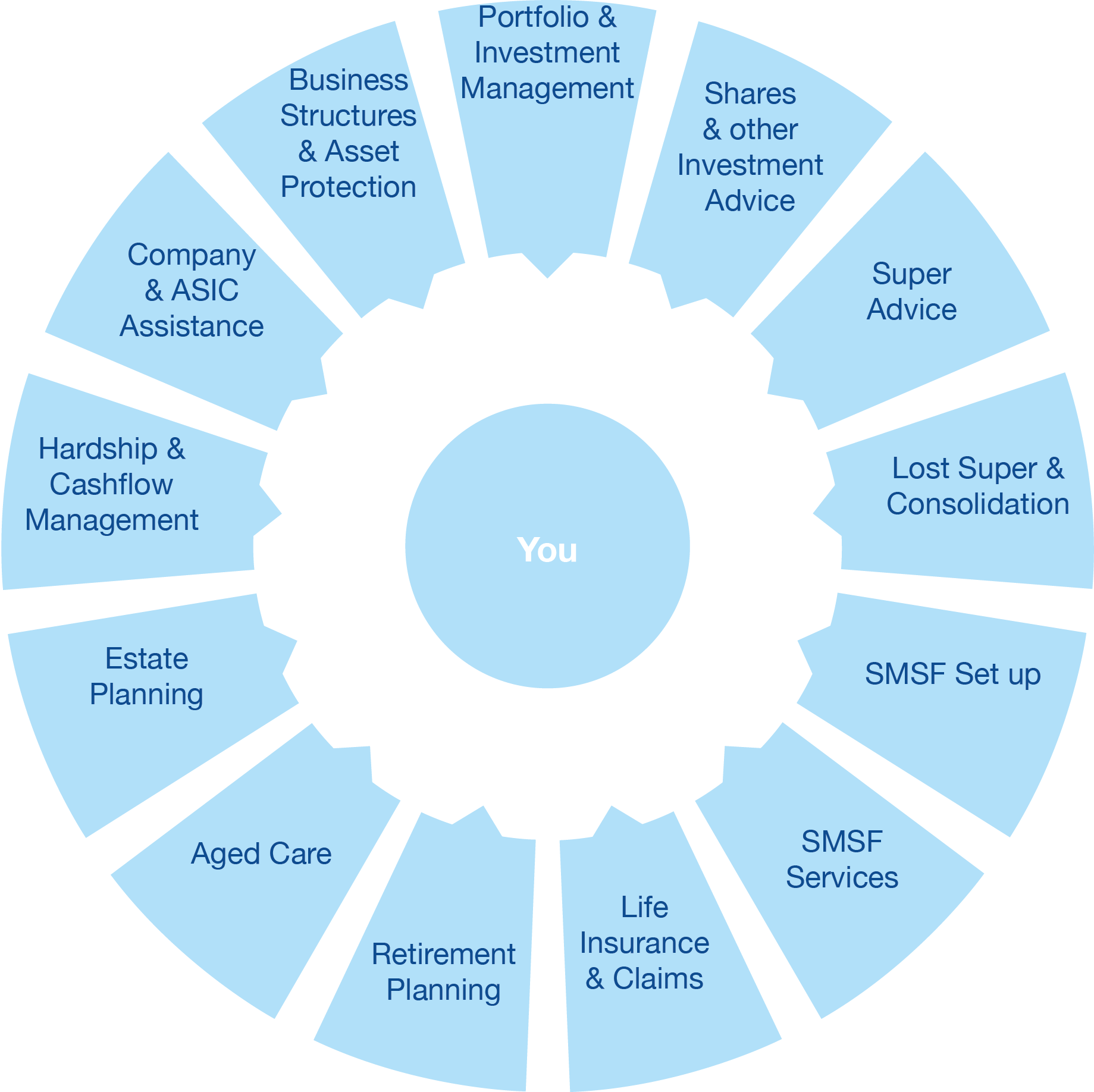 Portfolio & Investment Management Service and Advice
Shares & Other Investment Advice
Super Consolidation and Lost Super Assistance
Self Managed Super Fund (SMSF) Set Up
SMSF Administration Services
Life Insurance Advice and Claims Assistance
Retirement Advice and Planning
Aged Care and CentreLink Services
Estate Planning and Death Benefits
Financial Hardship and Cashflow Management
Company Maintenance and ASIC Assistance
Business Structural Advice and Asset Protection