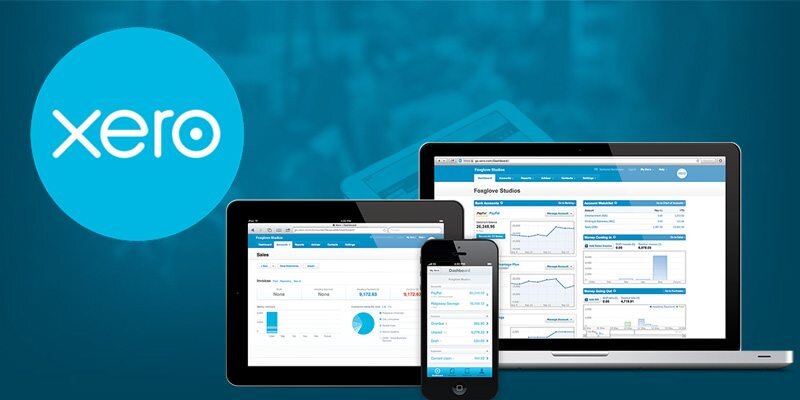 In accounting software, Xero has emerged as a leading platform that revolutionises how businesses manage their financials.
As a Xero Gold Partner, 75% of our clients are using Xero and have benefited from its robust features, user-friendly interface, and many integrations. Xero has become preferred for small and medium-sized enterprises (SMEs) and accounting professionals. In this article, we will explore the key benefits of Xero and shed light on its pricing structure.
Seamless Financial Management:
Xero offers comprehensive tools for managing various financial aspects, including invoicing, bank reconciliation, expense tracking, and payroll management. Users can effortlessly create and send professional invoices, track payments, and set up automated reminders. The bank reconciliation feature enables easy matching of transactions with bank statements, saving time and reducing errors.
Real-time Collaboration and Accessibility:
One of Xero's standout features is its cloud-based nature, which allows users to access their accounts anytime, anywhere, and from any device with an internet connection. This enables real-time collaboration between business owners, accountants, and bookkeepers, fostering better communication and ensuring everyone is on the same page.
Third-party Integrations:
Xero integrates seamlessly with various third-party applications, such as payment gateways, e-commerce platforms, customer relationship management (CRM) systems, and inventory management software. This integration capability enables businesses to automate various processes, synchronise data, and streamline operations.
Reporting and Analytics:
Xero offers robust reporting and analytics tools that provide valuable insights into business performance. Users can generate customised financial reports, track key performance indicators (KPIs), and monitor cash flow in real-time. These features empower businesses to make informed decisions and adapt their strategies accordingly.
Scalability and Flexibility:
Whether you're a solopreneur or managing a rapidly growing enterprise, Xero caters to businesses of all sizes. The software is scalable, accommodating businesses with changing needs and expanding operations. With different subscription tiers and optional add-ons, Xero allows users to tailor their accounting software to suit their specific requirements.
Pricing:
Xero offers a tiered pricing structure to cater to businesses with varying needs. As of the time of writing, the pricing plans are as follows:
Starter: $29/month – Suitable for small businesses requiring basic functionality.
Standard: $59/month – Ideal for small businesses with more advanced needs, including payroll management for up to 2 employees.
Premium 5: $76/month – Designed for medium businesses that require additional features, including processing payroll for up to 5 employees and a multi-currency feature.
Ultimate 10: $110/month – Tailored to meet the requirements of larger organisations with complex accounting needs.
Please note that the pricing mentioned above is subject to change, and it's advisable to visit Xero's official website for the most up-to-date pricing information.
Xero has gained recognition as a powerful accounting software that simplifies financial management promotes collaboration, and provides valuable insights into business performance. Its user-friendly interface, extensive integrations, and scalability make it an attractive choice for businesses of all sizes. By leveraging Xero's capabilities, businesses can streamline their accounting processes, save time, and make informed decisions contributing to their long-term success.