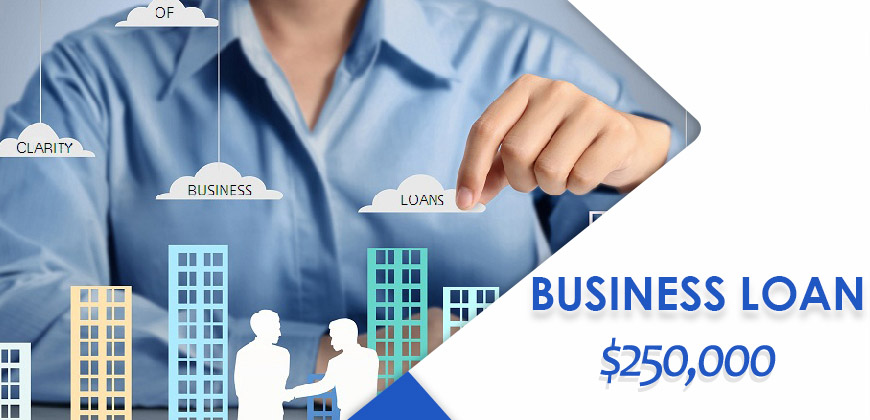 UPDATE 31 July 2020: The Coronavirus SME Guarantee Scheme has been expanded
---
We have been approached by several small and medium businesses for help during COVID19, to see how they can access funding to either:
a) Assist them to get through the current tough financial times;
b) Assist to buy equipment or to invest in their business while there has been some downtime; or
c) Provide working capital to look at expansion.
Unfortunately, there is not a lot of clarity. Even after the Prime Minister, ScoMo, came out and gave the banks a rap over the knuckles for not getting money out fast enough, there still hasn't been much clarity.
There are now banks providing a lot of noise in their marketing campaigns. One major bank recently started playing ads saying that they had put together a special COVID19 financial package which includes:
A loan of up to $250,000
Repayment of 3 years
No repayments for the first 6 months
Contrary to how it has been marketed, the Small Business Loan Scheme (or SME Loans or COVID19 to help you get through) isn't some magical and special favour from the big 4 banks.
The banks were provided approximately $108bn from the Federal Government to help to:
Fund business loan repayment holidays (including business loans, car loans and equipment finance loans)
Fund home loan repayment holidays
Fund loans for up to $250,000 for SMEs, which is 50% backed by the Government. That is, the Government is going to guarantee $125,000 of the $250,000 on a business's behalf. So, if a customer goes broke on the bank, the bank has a guarantee for half of that money.
To make matters worse for all of us, the Big 4 got access to the funding first and did nothing with it. Several smaller banks and second-tier lenders (such as Suncorp, BankWest – even though its owned by CBA, Prospa, Judo Bank to name a few) now have access to the funding pool and we are hoping to see some more options become available.
Despite all of this, the marketers at the banks are spruiking how they can help. But the reality is different. The main issue is the credit criteria for most banks has not eased. This has been seen in the media reports of banks not lending to existing customers.
We have found that one particular bank has been most helpful, and as long as business clients can provide information about the impact of COVID19, as follows:
The key assessment criteria are:
The capacity to service will need to be evident on Final FY19 Financial Statements (prior to the pandemic).
No corporate guarantees.
An understanding of how you are impacted by the pandemic, what actions you have taken and how you can manage through the cycle *
*The following questions need to be answered by the business owner with some detail to each answer:
How has your business been impacted by COVID-19?
Have you availed of any of the government SME support measures available for cash flow assistance or employee wages support? If so, what?
What are your expected cash flow needs for the next 3-6 months outside of any government support you have sought? (i.e. wages, rent, utilities, insurance)
Based on your cash flow requirements for the next 3-6 months, what funding would you require?
Do you expect your business to return to normal trade following COVID-19?
Outside of COVID-19, are there any exceptional circumstances that may impact the ability of your business to return to normal trade?
For more details on the scheme, check these relevant articles:
COVID-19 – Financial Crisis Assistance: Small and Medium Businesses
Financial Crisis Assistance – How to gain financial help during the Coronavirus
This is what the PM announced:
https://www.pm.gov.au/media/supporting-australian-workers-and-business
Below is an extract:
Coronavirus SME Guarantee Scheme
The Government will establish the Coronavirus SME Guarantee Scheme which will support small and medium enterprises (SMEs) to get access to working capital to help them get them through the impact of the coronavirus.
Under the Scheme, the Government will guarantee 50 per cent of new loans issued by eligible lenders to SMEs.
The Government's support will enhance lenders' willingness and ability to provide credit to SMEs with the Scheme able to support $40 billion of lending to SMEs.
The Scheme will complement the announcement the Government has made to cut red-tape to allow SMEs to get access to credit faster. It also complements announcements made by Australian banks to support small businesses with their existing loans.
This builds on the investment the Government is making to enable smaller lenders to continue supporting Australian consumers and small businesses, through providing the AOFM an investment capacity of $15 billion to invest in wholesale funding markets used by small authorised deposit-taking institutions (ADI) and non-ADI lenders.
It further supports the Reserve Bank of Australia's announcement of a $90 billion term funding facility for ADIs, that will reduce the cost of lending, with particular incentives to lend to small and medium enterprises.
The measures the Government is announcing today, along with the previous announcements, will deliver a total of $125 billion to support Australians get through the impact of the coronavirus.
The Government will guarantee up to $20 billion to support $40 billion in SME loans.
Still have questions? We are here to help.
Contact us for more assistance, and we can help to work out your eligibility and how you may be able to access the loans. Some banks will provide cheaper funding, but make you jump through more hoops. Other banks will be able to get the money to you, but it could be at a higher interest rate (like 14%).
As we have always advised clients, the devil is in the detail. Everything is not always as it seems. But, it is best to discuss and review your options before making any decisions.
Please contact us at consulting@austasiagroup.com for more information on how we can help you.
Contact Us