Superannuation is still the most tax-effective way to save to prepare for retirement. But, like any long-term investment, the fund has to be managed now.
Proper financial planning and strategy is essential in making it grow from something small in the present into a sizeable nest egg in the future.
Our expert team will help you to achieve that.
We can assist you with:
Helping you develop definable and achievable retirement goals;
Providing advice and insight on your existing funds;
Helping you find the right products for you right now;
Giving you a selection of investment options, each one tailored to achieving your goals within your tolerance for risk;
Advice on salary sacrificing for tax optimisation and wealth building;
Assisting with consolidating your superannuation into one fund, if you currently have multiple super accounts;
Assisting with finding "lost super"; and
Regular reviews of your superannuation strategy and fund performance.
Superannuation is an essential ingredient of your long-term wealth and one that is frequently overlooked, so let us help you.
Click below to see how we can help you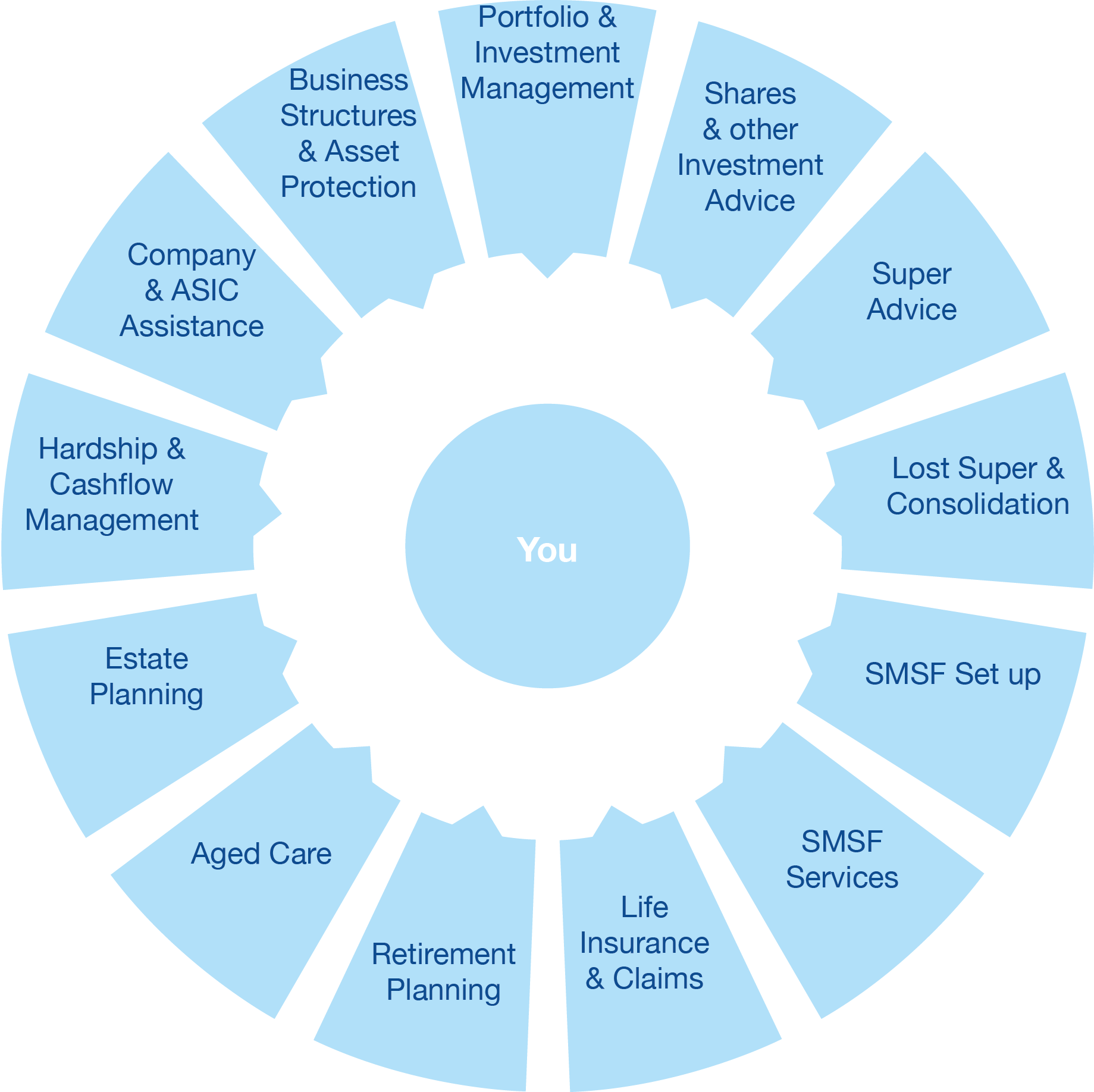 Portfolio & Investment Management Service and Advice
Shares & Other Investment Advice
Super Consolidation and Lost Super Assistance
Self Managed Super Fund (SMSF) Set Up
SMSF Administration Services
Life Insurance Advice and Claims Assistance
Retirement Advice and Planning
Aged Care and CentreLink Services
Estate Planning and Death Benefits
Financial Hardship and Cashflow Management
Company Maintenance and ASIC Assistance
Business Structural Advice and Asset Protection